Each day we are reminded that while we often live in a bubble at Proctor Academy there is so much more depth to the world around us. Regular blog posts from Ocean Classroom, Mountain Classroom, European Art Classroom, Proctor in Costa Rica, and Proctor en Segovia help us emerge from the Proctor bubble as we watch peers explore the world and all its complexities. Similarly, our involvement with Special Olympics and opportunities afforded us through Project Period further expose our students and faculty to a much broader world than our geography would otherwise allow. While Ocean Classroom made its historic entry into Havana Harbor, Proctor welcomed Julie Marner, Executive Director of Burundi Friends International, and Fabrice Bizimana, a native of Burundi and former student of Julie's, to campus. Over the course of their four days at Proctor and Dartmouth College, Julie and Fabrice provided invaluable insights into the people and culture of Burundi, all while allowing us to live and learn outside our bubble.
For those unfamiliar with Burundi, 46% of its 11.1 million residents are under the age of 15, and it ranks first in the Global Fund Index, meaning it is the least food-secure country in the world. Following 15 years of Civil War from 1993-2008, Burundi continues to face significant challenges as it looks to educate, feed, and care for its growing population, all while striving for increased economic independence and growth to support one of the most densely populated countries in the world.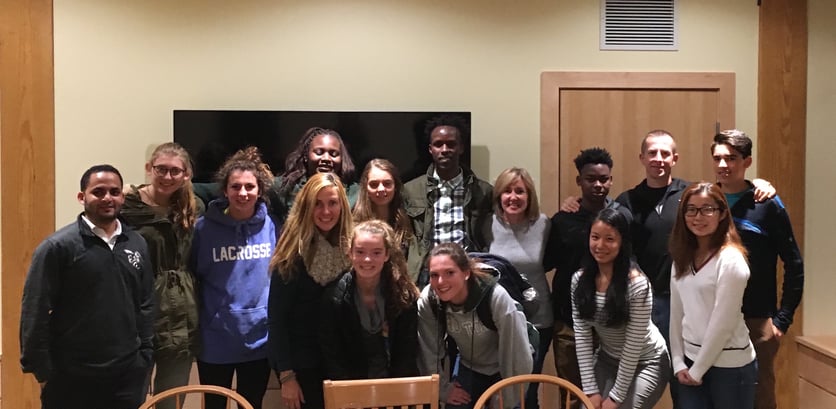 Since 2007, Burundi Friends International has worked to fight poverty by sustaining communities through partnerships in education, healthcare, and economic empowerment. BFI works with more than 8,400 students teaching English through 440 volunteer teachers and thirteen libraries they have established around the country. By the end of 2016, they will have nineteen of their students attending college. Their partnerships with NGOs in Burundi helped deliver a healthcare container that brought more than a half-million dollars worth of supplies to a teaching hospital and several clinics this year, and their economic empowerment program partners with COPED to serve vulnerable women and children through agriculture assistance, micro-loans and education.
Each class they visited allowed Julie and Fabrice to share about different aspects of their work with BFI. Human rights and women's issues in Burundi was the focus of their visit to Gender Studies and conversation with the Diversity Committee. Conversation on the economic and cultural challenges associated with being an entrepreneur in Burundi allowed Social Entrepreneurship students to discuss their business plans within the context of the Burundi economy, while tremendous questions from Globalization students (see video above) provided yet another lens through which Fabrice and Julie could share their work.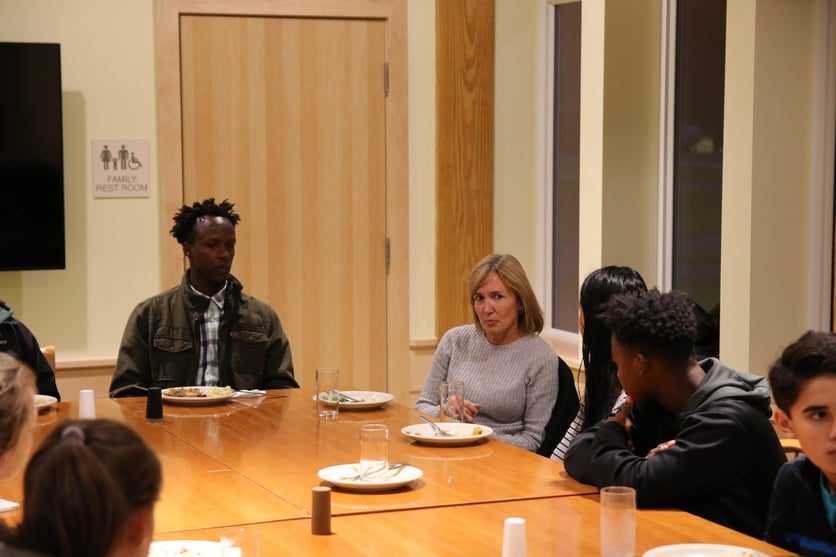 Fabrice and Julie will share their story with the entire community during Friday's assembly. We are thankful Social Science teacher Fiona Mills connected Burundi Friends International with our community. The impact of Fabrice and Julie's visit will transcend their four days on campus, as we continue to wrestle with how we can use our gifts and talents to make an impact on the world around us as global citizens.