As residents of a swing-state, we are keenly aware of how protracted this political cycle has been. For the past two years we have seen nothing but political ads on television, a consistent view of lawn signs populating in our peripheral vision as we drive to away games, and a far-too-present rhetoric on social media that ignores common manners and unjustly links the value of an individual to his or her political beliefs. While we are all anxious for the political noise to fade into the background, we are thankful for the learning opportunities the election season provides.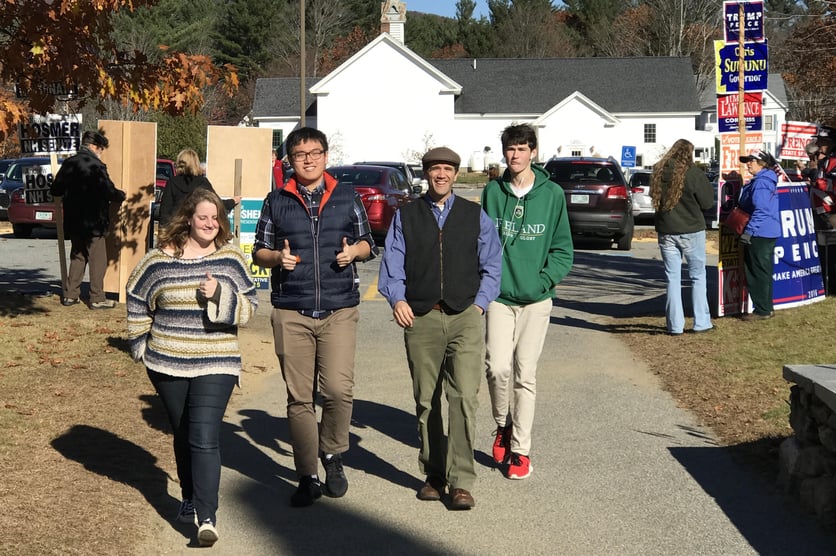 Last fall, we published this post on the value of Living History as it unfolds. Exposing students first hand to campaign rallies for both parties and engaging with guest speakers around hot-bed issues dividing our two-party political system serve as an invaluable learning experience. One student reflected on a campaign rally she attended with Social Science teacher Fiona Mills, "It wasn't just the words our First Lady said that made an impression on me. It was the total and absolute conviction with which she spoke them. I have grown up with strong female role models in my life, but to see the First Lady of the United States of America speak with such passion and in front of such an excited and varied crowd was beyond words. For nearly a week all I could think about was her speech. The power, poise, and confidence with which Michelle Obama spoke were truly inspirational, and are something that I, as a female in this country, greatly admire and will strive to emulate."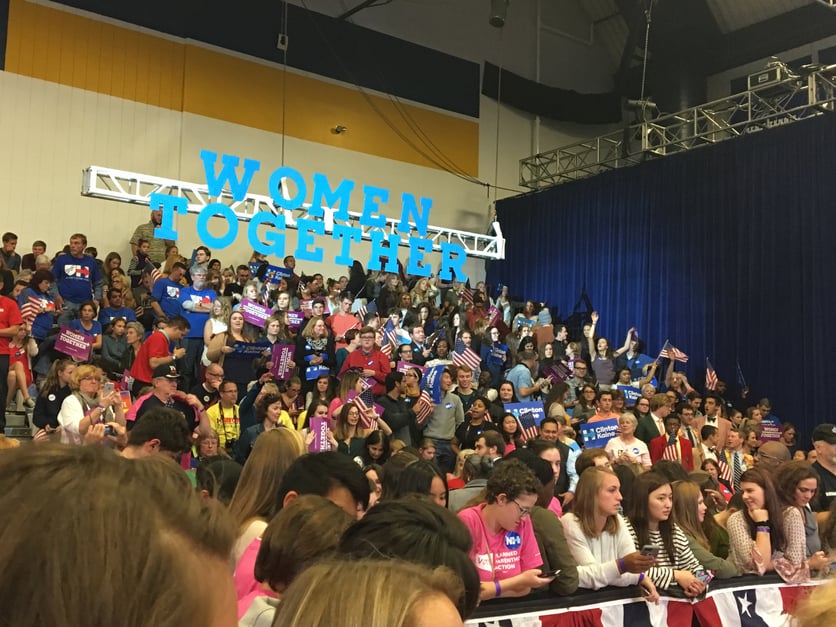 Social Science Department Chair Phil Goodnow transformed the often confusing Electoral College system into a student video competition (with some really creative entries like this one by Kelly '17 and K.Leigh '17!). US History students spent a day in Boston walking the Freedom Trail and learning about the early beginnings of America's democracy. Guest speaker Robert Azzi hosted a powerful conversation on Islam in America, and current event conversations in classes have provided tremendous opportunities for students to engage directly with the political process within the context of their study of the Social Sciences.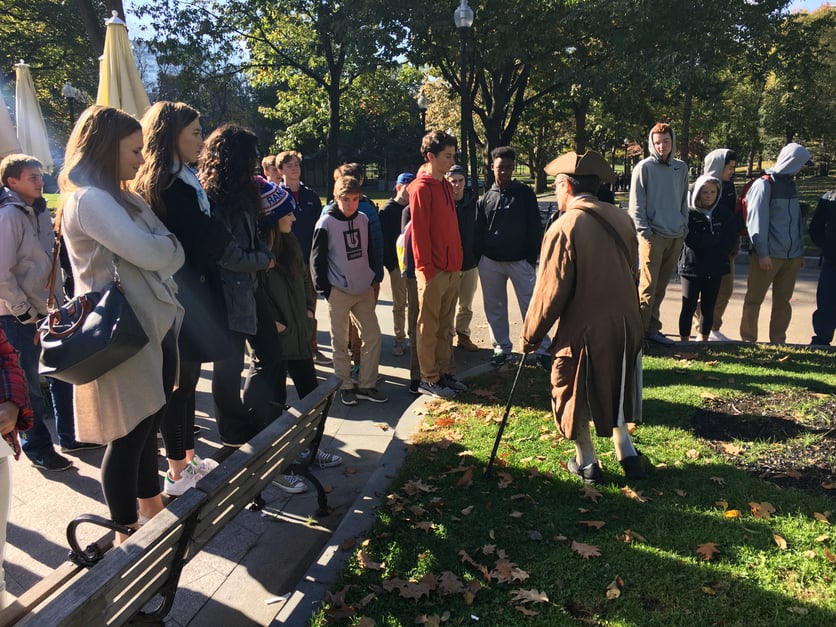 Perhaps the most powerful educational opportunity available to students is one that won't happen in the classroom, however. During advisory period today, eligible students joined advisors at the Town of Andover's voting station. For each of these students, it was the first time they cast a ballot for President of the United States, and we are proud of each of them for jumping through the hurdles of voting out of state and taking their civic duty seriously.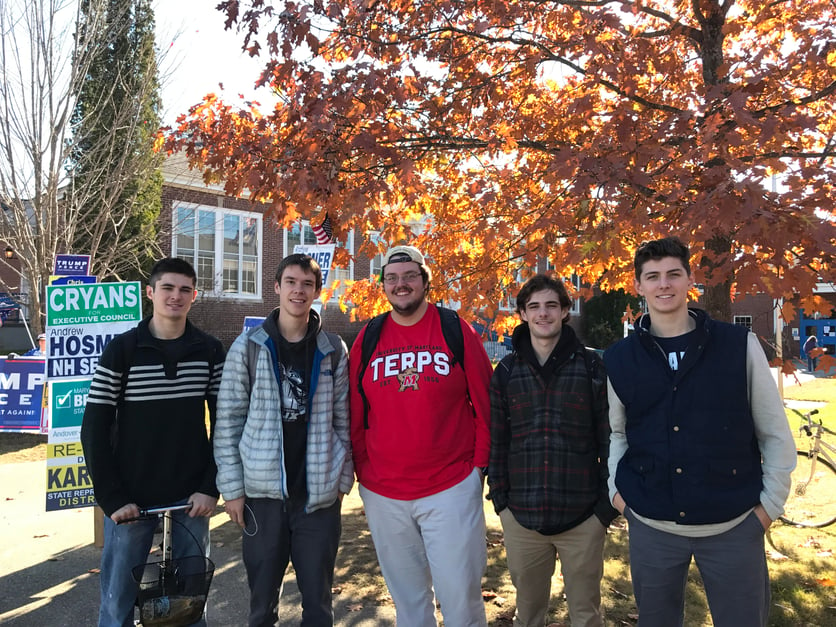 As votes are counted this evening (our mock election on campus is underway as well!), and exit poll results populate cable news stations with the latest predictions, our real work as educators will begin. Teaching students about the electoral process is critical to their future civic engagement, but teaching them how to be kind, compassionate, collaborative citizens is far more important. Any rationale person recognizes there is no perfect candidate, no single platform that will solve the complex issues our society faces; to think so undervalues just how layered the world actually is.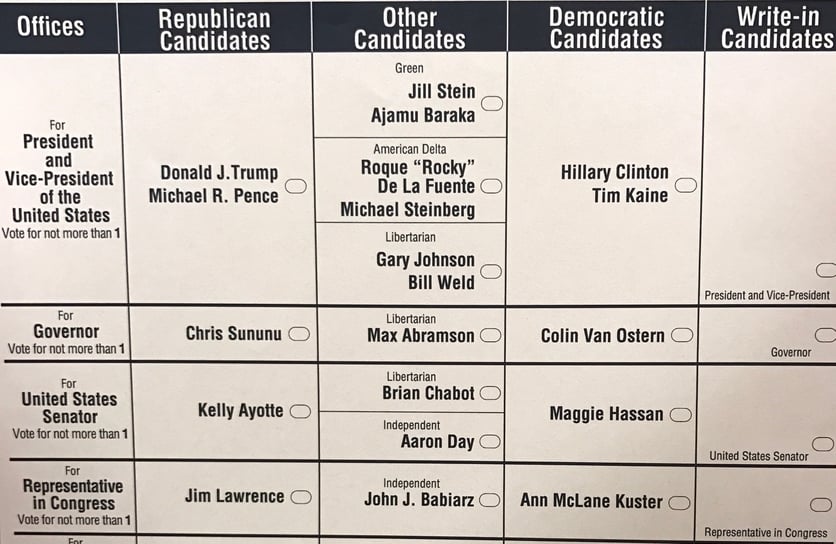 Our responsibility as educators is to help our students identify the divides that exist in society, to learn about the complexities of the issues on all sides, and to ultimately engage in the collective hard work required of finding solutions. While this election season has taught us many things, perhaps the greatest lesson we have learned is how badly our world needs individuals who are able to bridge divisions with respect. We are in the business of molding those individuals and could not be more excited to see the good, hard work our students will do in the coming years!