Coaching, teaching, advising, and working with adolescents energizes each of us. It's why we decided to work at Proctor and to choose education as a career path. But, as any educator will tell you, sometimes the rhythm of the school year becomes a bit too familiar and routine starts to squeeze out joy. Saturday's Special Olympics Fun Day was just what we all needed on a foggy Saturday morning in early October.
For the past three years, Proctor has partnered with Special Olympics New Hampshire to host a Rail Trail Rally benefit trail run and ride to raise money for Special Olympics. While these events were highly successful and raised thousands of dollars (check out past blog posts here, here, and here), Proctor's Gregor Makechnie '90, P'17, '19 worked with Special Olympics coordinators to rethink the entire event in order to capitalize on the energy of both Proctor's students and Special Olympians.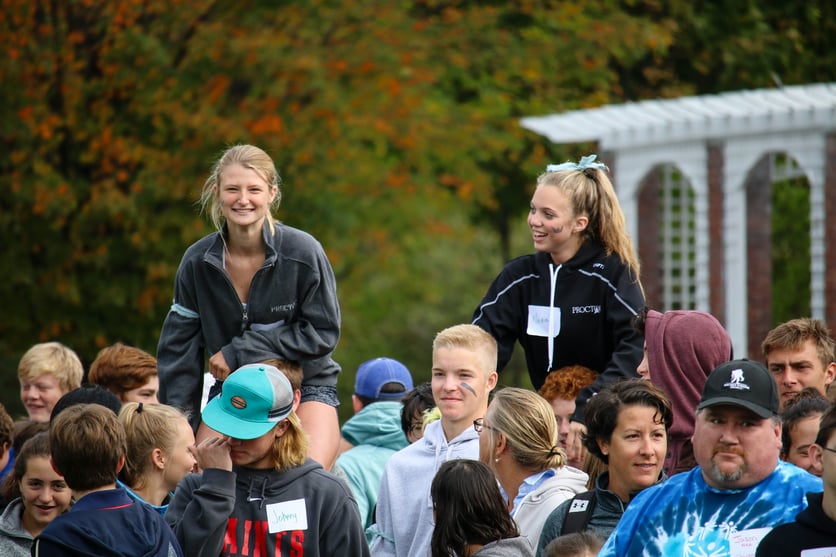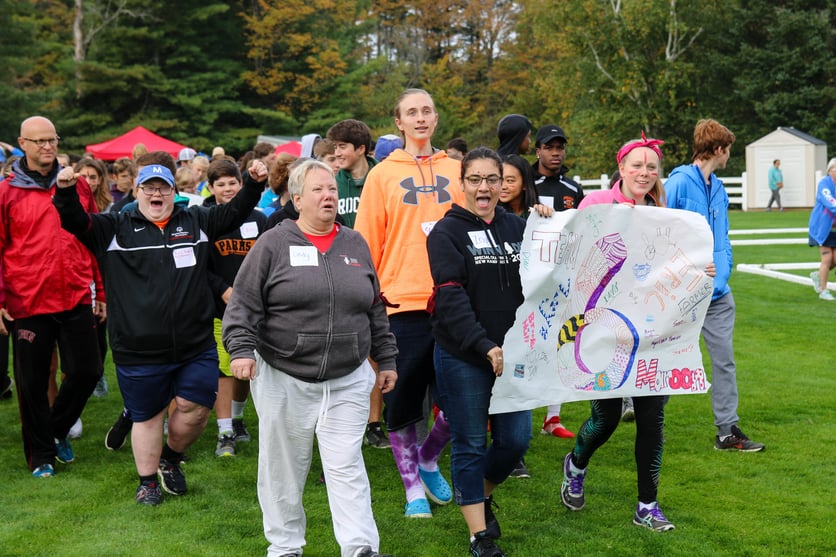 Saturday's event took the form of a unified Special Olympics "Olympics" as teams of students, faculty, Special Olympians, and families joined together to compete in unified soccer, corn hole, and bocci ball contests before everyone took part in a multi-legged race across Carr Field. Teams gathered after registration to develop a team cheer and decorate a team banner. Opening ceremonies commenced as each team paraded across Carr Field to light the torch and officially kick off the Olympic games. For the next hour and a half, teams competed, celebrated, developed friendships, and, most importantly, had fun.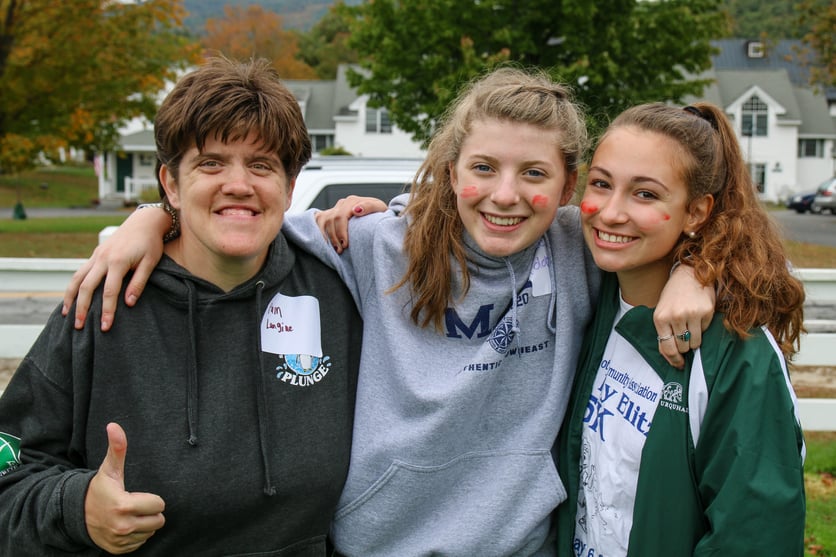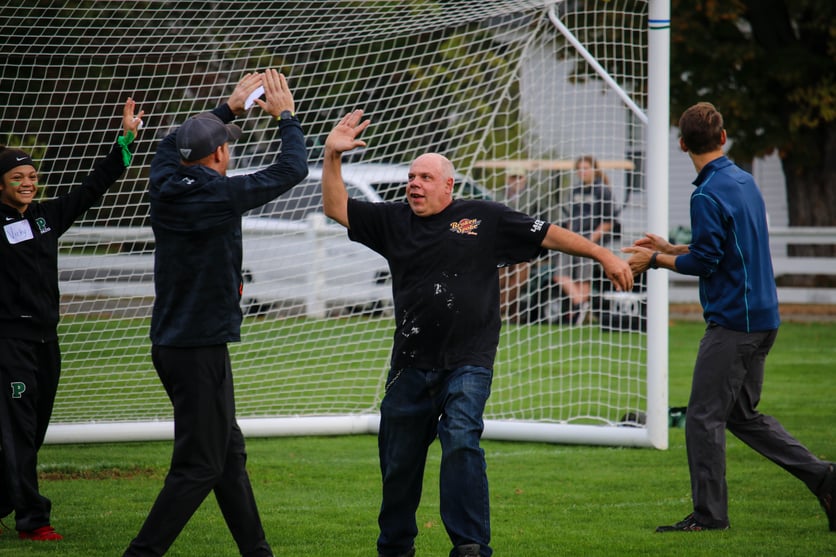 We know well the unique ability of sport to transcend cultures as we have so often seen our students traveling abroad on Proctor's off-campus programs build relationships with local youth through a shared pick-up game of soccer or basketball. Our partnership with Special Olympics over the past four years illustrates just how effectively sport allows people of varied backgrounds, abilities, and world views to develop friendships through the shared joy of competition.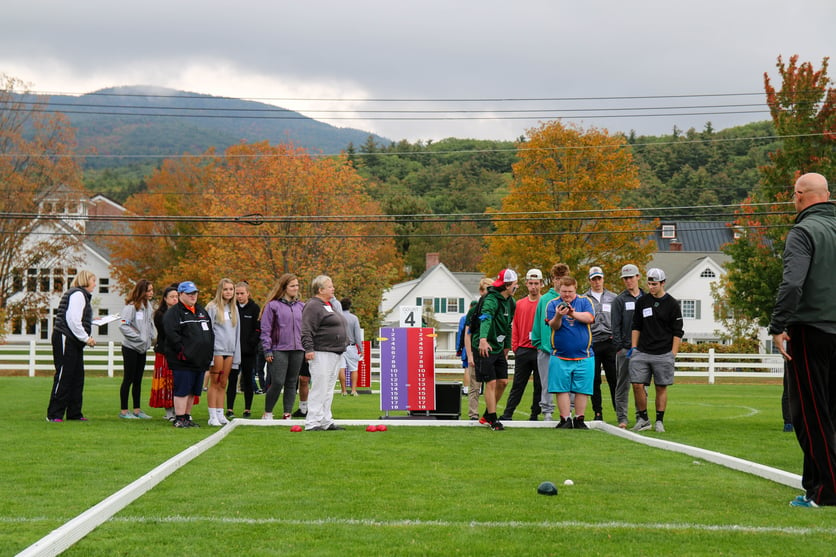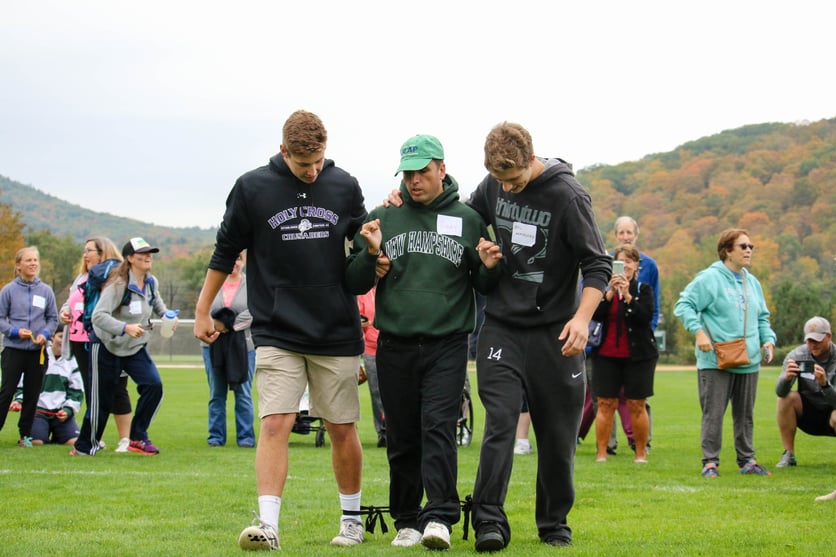 Proctor's work with Special Olympics has never been viewed through the lens of community service; to do so would inaccurately insinuate an imbalance of contribution to the partnership. Instead, the relationship between Proctor and Special Olympics can best be described as symbiotic as both communities regularly come together to make each other better and to further each other's mission. As vulnerability and nervousness dissolved Saturday morning into laughter, smiles, teamwork, and friendships, we shattered routine and inserted the type of joy we all need in our lives.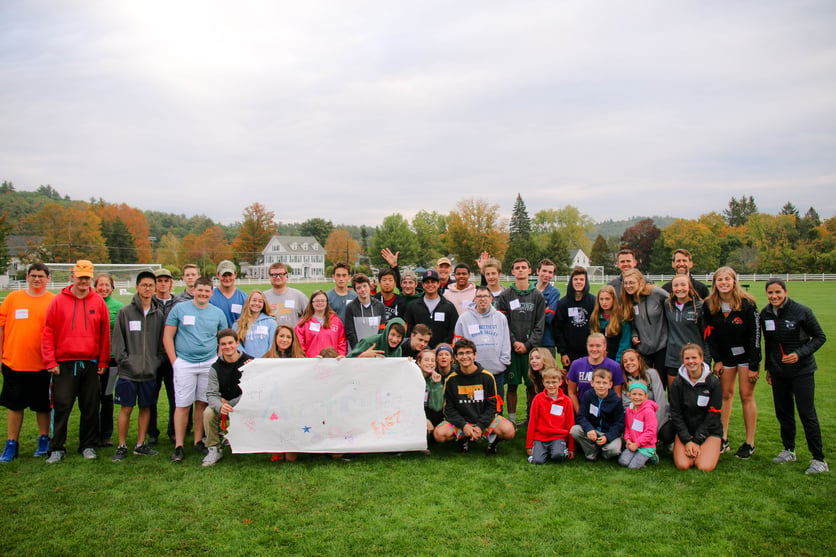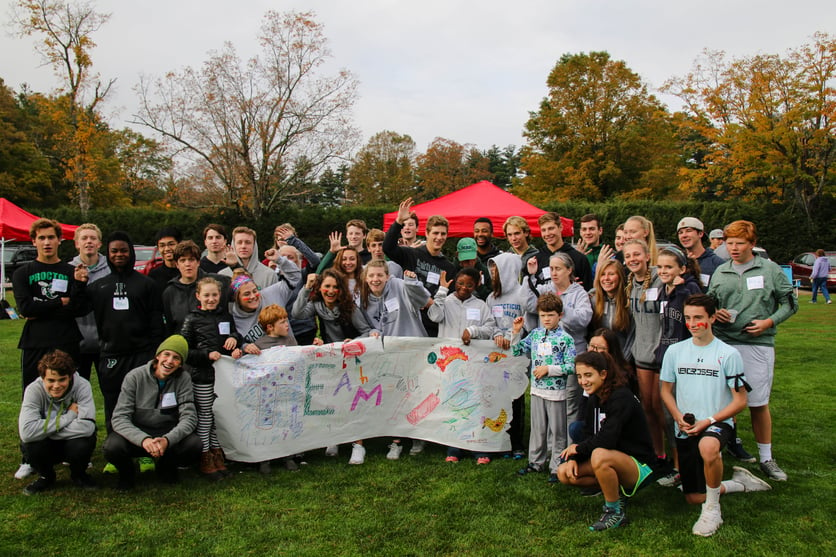 Thank you to all those who made Saturday's event possible, and, especially to Special Olympics New Hampshire for their ongoing work alongside some of the most kind, competitive, funny, and genuine athletes with whom we have ever had the privilege of competing!